PRICES
De nedenfor anførte priser er tilbudspriser gældende for sæsonen 2022.
Prisen inkluderer:
Frit spil på 18 hullers-banen
Frit spil på en af Danmarks bedste 9-hullers Pay & Play-baner
Frit spil på Par 3-banen
Linnedpakke
Slutrengøring
El- & vandforbrug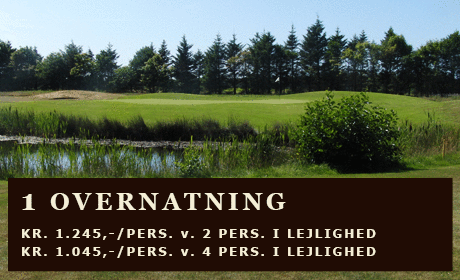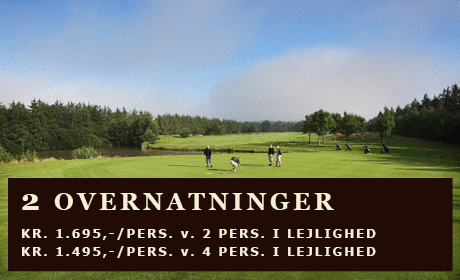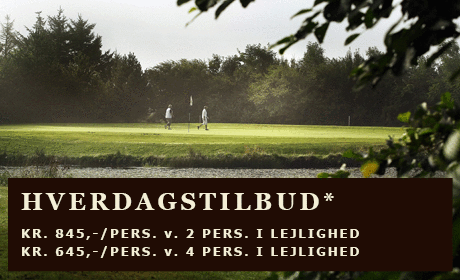 * Vores hverdagstilbud gælder ved ankomst søndag, mandag eller tirsdag. Ved 2 ovenatninger er prisen 1345,-/person ved 2 personer i lejligheden og 1145,-/person ved 4 personer i lejligheden.
Contact us for a special price if you are travelling together in a larger group. You can also combine a stay in our apartments with one of our golf schools.