BOOK TEE TIME
Tee time can be booked through golfbox.dk or at the reception on phone +45 98 20 95 00 or by mail to reception@blokhusgolfcenter.dk.
Tee times must be booked every day for rounds between 07.00 A.M. - 10.00 P.M.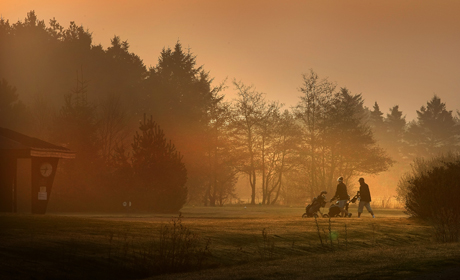 Guest players
Before playing a round all guest players must pay the greenfee and sign the greenfee book. The greenfee ticket must be fixed visibly to the bag.
>>Greenfee/prices
>>SGN (Coperating golf clubs in Northern Jutland)
Tee times every 7/ 8 minutes.
Tee time must be confirmed on golfbox.dk not later than 15 minutes before tee off.
Full greenfee will be charged for booked but not used tee time.
Guests in golf apartments are entitled to tee times every day.
Maximum handicap for ladies/gentlemen: 48.
Dogs must kept in leash on the grounds of the golf center. They are welcome on the course, but not in the club house and not in the golf apartments.
Questions concerning the booking of tee times are answered by the reception:
Phone: +45 98 20 95 00
E-mail: reception@blokhusgolfcenter.dk